Frederik Meijer Gardens amphitheater
. The performances are for members only, so you will have to get a FMG membership before seeing the concert.
The Taiko Drummers are part of the celebration of the grand opening of the new Richard and Helen DeVos Japanese garden at the Frederik Meijer Gardens and Sculpture Park. I also got a peek at the Japanese gardens and I can see why it's taken four years of planning, another three years of construction and $22 million to make this happen. The 8 acre garden was designed by Japanese landscape designer Hoichi Kurisu and is well worth a visit. I feel so very lucky to have this treasure so close to home.
I'll be back to take more photos of the Japanese garden, in the meantime, I thought you would enjoy photos from the performance tonight.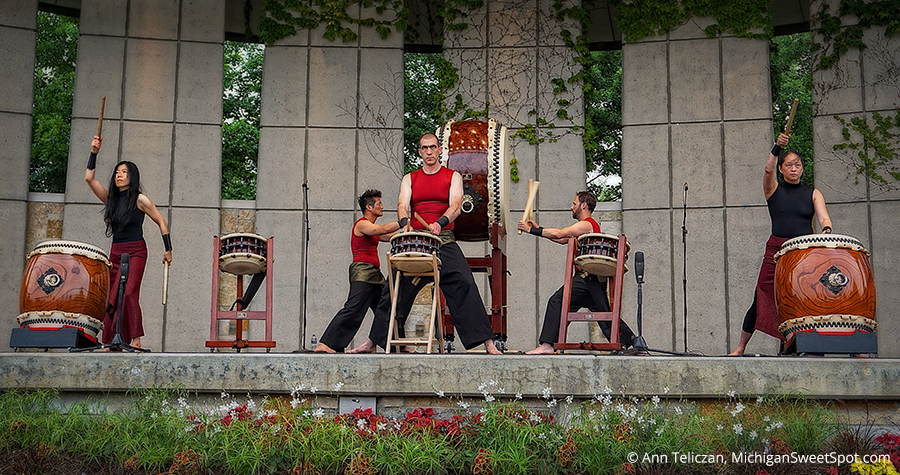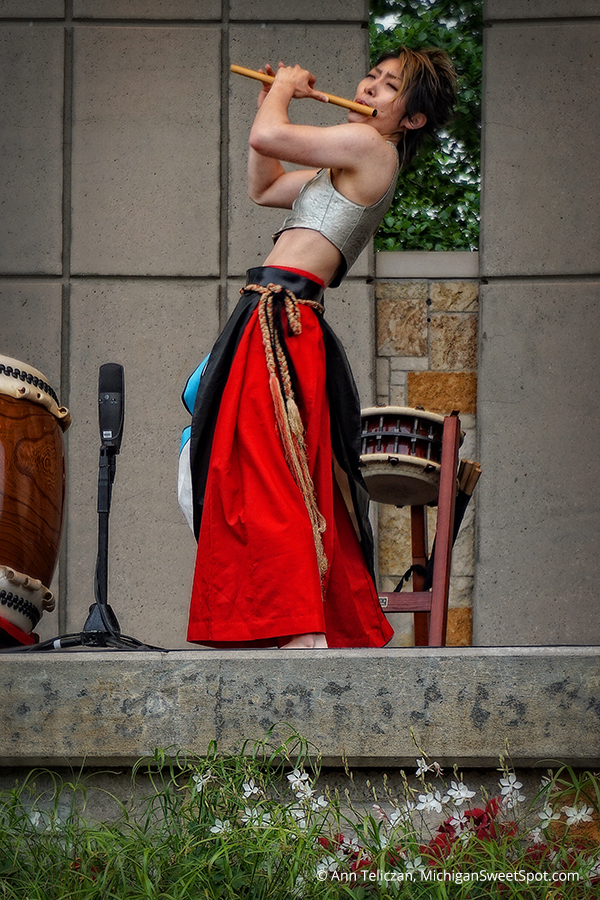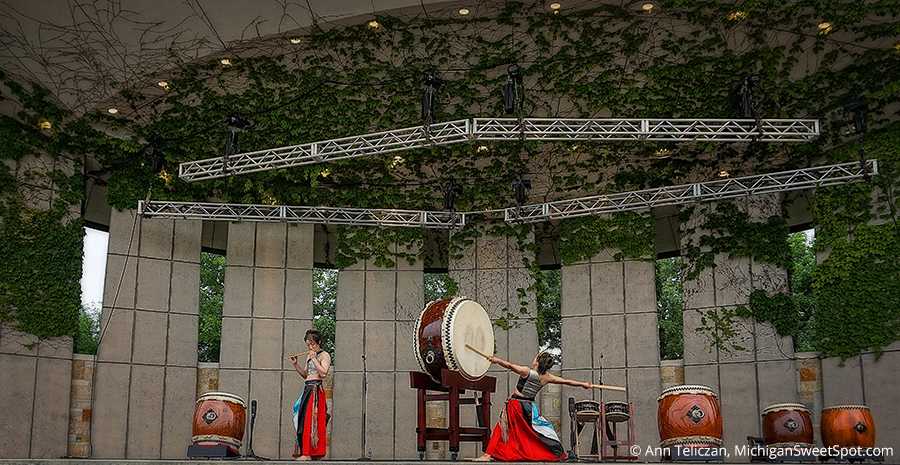 I'm glad I got to see the Taiko Drummers tonight at the Frederik Meijer Gardens… and you will be too if you make it to one of their performances tomorrow. That's right, Raion Taiko and Special Guests will have 3 more performances tomorrow, June 12, 2015 at 3:00 PM, 6:45 PM and 8:00 PM at the